Well, I sure missed posting my photos! I was just too tired with all that was going on. . and me moping & feeling sorry for myself :O lol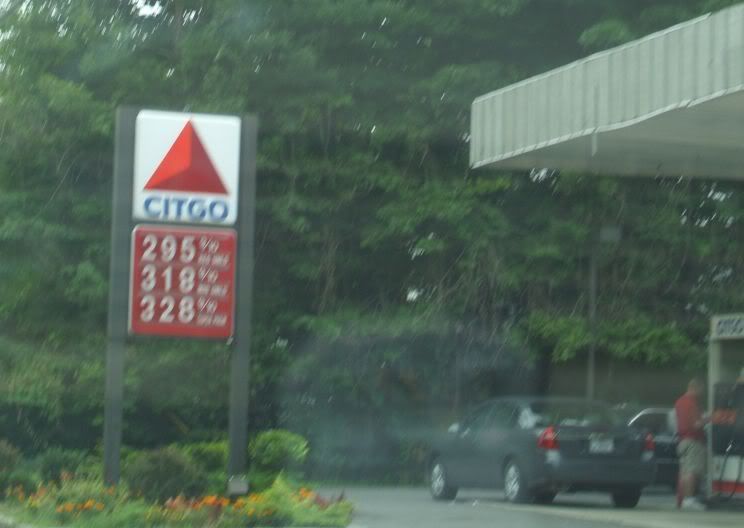 Anyways, so now I am going to catch up & do all my posts, asap.
Back when I had stopped posting, I had started going to school in Cobleskill. So, my post for "today" is a gas sign that is in the town of my previous school, Stone Ridge.
Gas prices on 8/18/07 there, as seen on that sign were 2.95! yuck! I know some of you have it more expensive & some less - so how is everyone's gas prices? Currently, where I get my gas (which is not at this place :} but in Kingston, I paid $2.77/gal when we got gas, Sun (9/9, I think it was). I will get back to posting my faves when I get caught back up! Don't worry, even though I am not posting faves for these missed posts, I will definitely be checking out what I missed!!