This is a rather interesting photo for you all today.
The largest lawn gnome: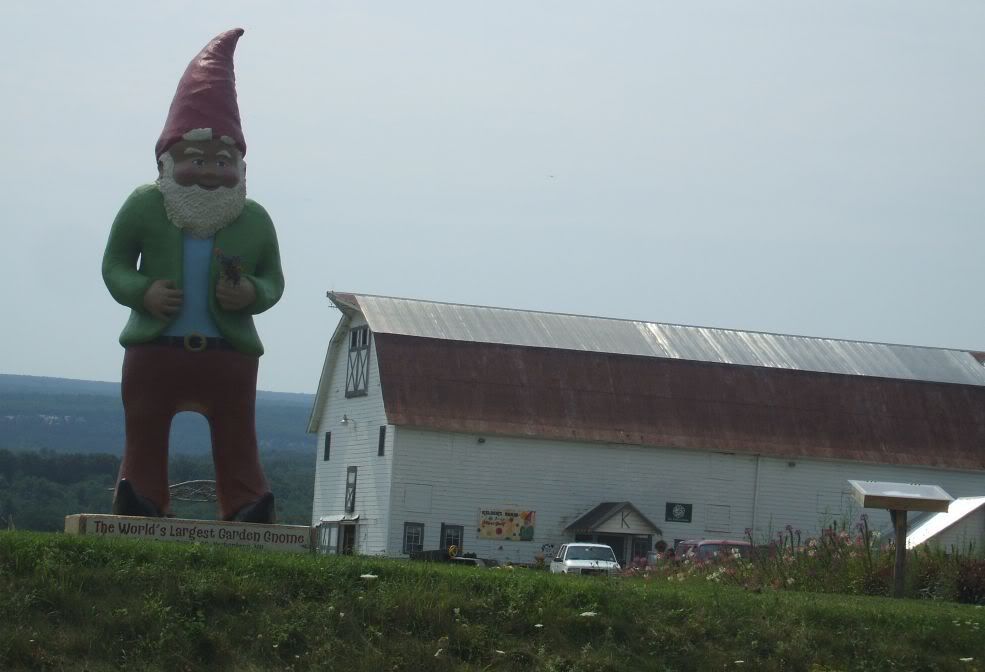 This lawn gnome is at the mini-golf course at Kelder Farm in Kerhonkson, NY. This photo is looking up at it from the road. He is on a hill.
My Favorites for today are:
Brookville, OH Daily Photo - I LOVE his morning glories;) BEAUTIFUL!! There is a bunch as the main photo today, and then a single on Friday Aug. 10th, 2007 - he has a LOT of great photos though! I love them all:)
Uptown Mpls Blog - love those evening views!!
Present Tense - Daily Photos of Van Buren Ar. - I'm a sucker for animals;) hehe!! I also like his "hot air" post for Monday too.
Wailea Daily Photo - beautiful sunset!!
Photos from Haninge - The photo for today is a green woodpecker - very different than the woodpeckers I am used to seeing!
Although I have listed very few here, I enjoy looking at every photo site I visit. I like seeing everyone's different views, sites, cities/towns, etc. I love being able to visit the world in an evening from my computer!