Today's post is a building I saw in CT. Lots & lots of mirrored windows!
Taken Sat. 8/18/07 - I think this building was in Hartford - if not, it was very close!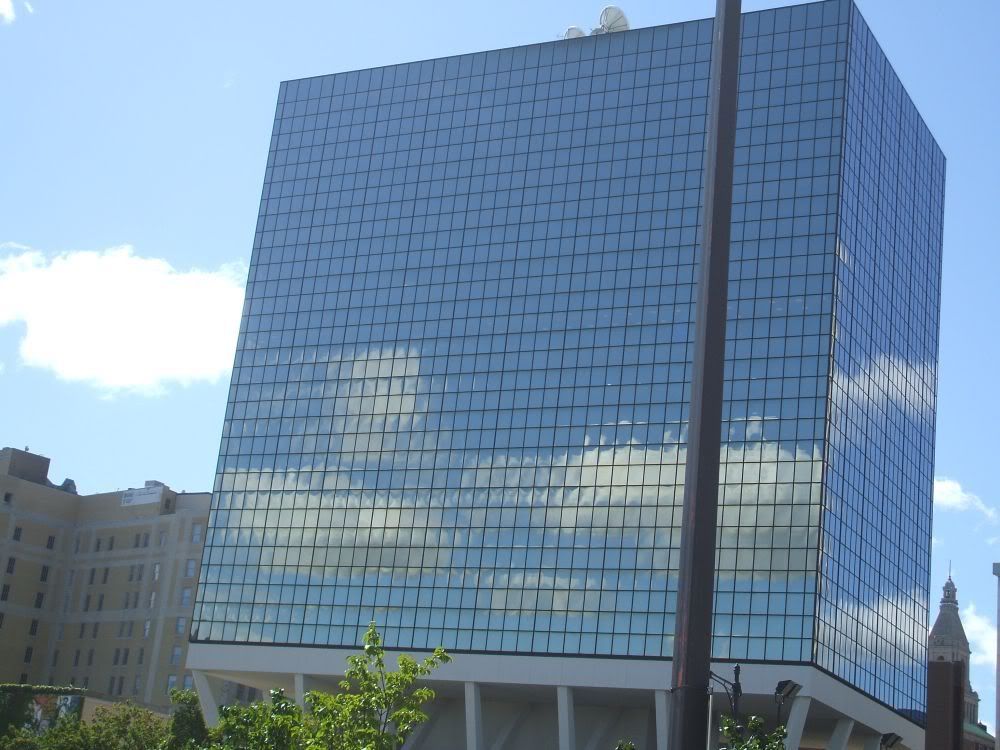 My Faves for today: (I'll finish soon!)
US:
Brownsville, TX Daily Photo - Love this little waterfall!
Cleveland Daily Photo - rain! - this is what we are having for Monday, too, but ours started in the late afternoon.
Detroit Daily Photoblog - Animal house! And a beautiful hibiscus!
Greenville Daily Photo - beautiful nite scene!
Other Countries:
Hyde Daily Photos - Hyde Town Hall - a beautiful building with a "clock tower"
Kyoto Daily Photo - a beautiful bonsai! I love bonsai!
Mainz Daily Photo - a beautiful flower & bee!
Malta Daily Photo - a funny visitor;)
Maple Ridge Daily Photo - a beautiful sky at sunrise;)
Singapore Daily Photo - a beautiful nite scene:)